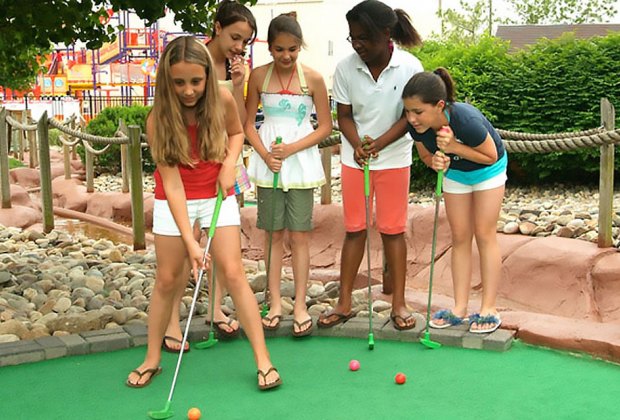 Courtesy-mommypoppins
The mini-golf course at the resorts, the stunning landscape miniature golf course with wine barrels, tractors and the timber cumulatively makes the Swan Valley the perfect pitch to spend holidays. The course is built keeping in mind about both adults and children. Let us see the offerings of the mini-golf course at the valley.
The mini-golf course is open for a family game with the choices of red flag and a blue flag to aim at. It has a different experience to enjoy in more than one way and has a number of challenges. Challenges include sand traps, slopes, and hills, bridges, waterways, and tunnels. The dress codes are not mandatory for this golf course but footwear is a must at all times.
As mentioned at the start, Swan Valley Wine Tours are not necessarily for the adults and it's a kid-friendly eating location too. The major eateries available are –
Oakover Ground – A place with a beautiful setting and casual food on the lake is amazing to experience. Option for peddling boats and fishing makes you feel lucky to have a tour here.
Coffee House and Taylors Art – One of the favorite, fluffy pancakes and coffee with art to gaze at makes it a great location. It has a kids menu and casual sandpit building is fun.
The Hen – It is built with loads of character art and the country vibe paired with a tasty lunch is a thing to experience at the Swan Valley. It has a lot of space for kids to run and play ball games around.